Extend your reach and stay in front of your most valuable prospects.
Retargeting campaigns targets our audience by utilizing thousands of sites across the web. Your campaign is displayed multiple times to your targeted profile. Our retargeting platform ensures your ads are viewed on the trusted sites your targets frequent.
Branding in front of our engaged audience
Reporting: impressions, clicks & CTR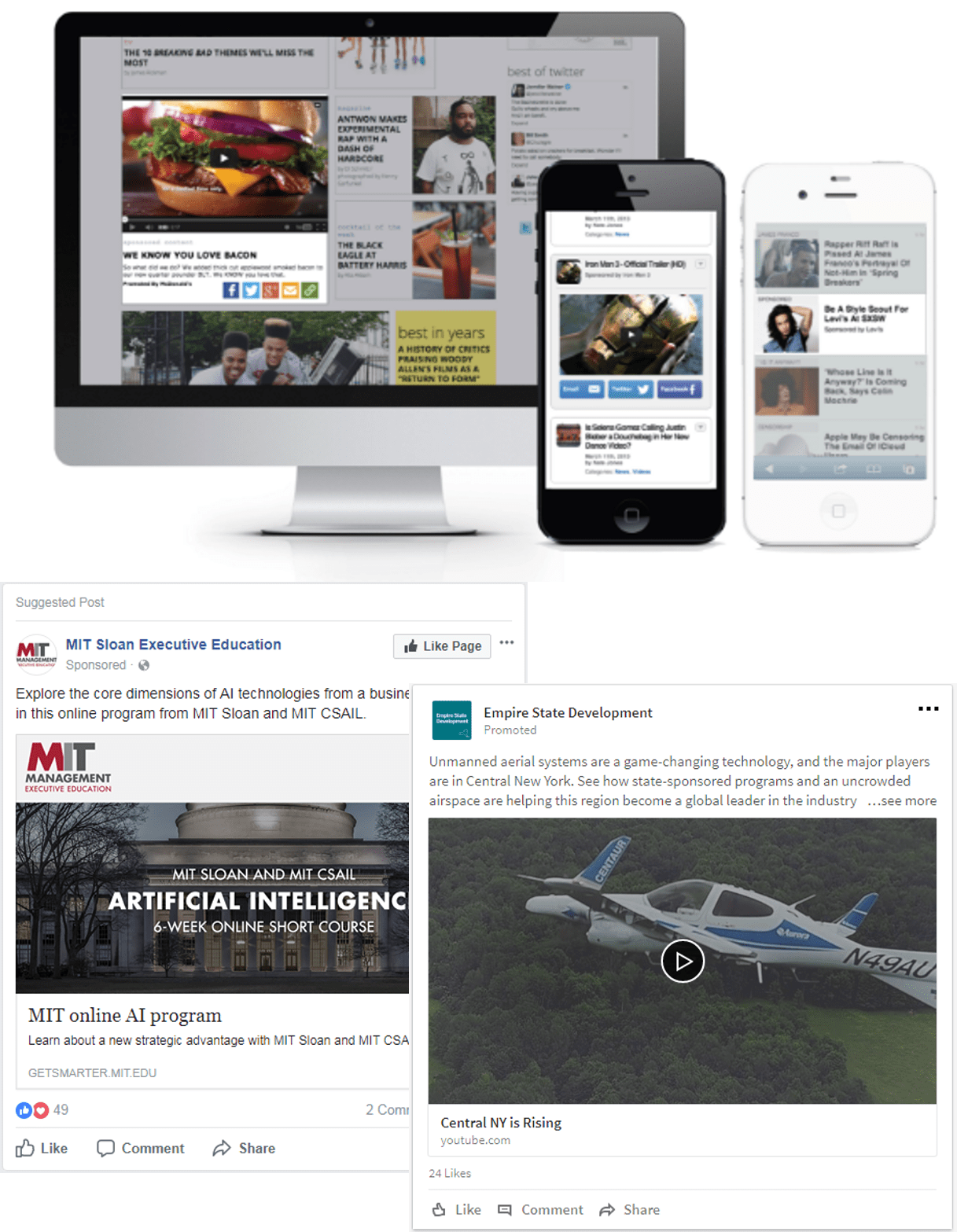 Our sales team will work with you to deliver marketing solutions designed to help you reach your unique goals.