Increase your brand's exposure to highly-engaged buyers during an event.
Stand out from your competition and capture the attention of your target audience. Advertising in Informa Markets Construction's show daily newsletters places your message directly in front of our registered attendees and exhibitors. Editorial coverage includes key takeaways from the show, trends and more. 
Increases brand awareness
Highlights your brand's event participation and driving traffic to your booth
Reaches an engaged audience
Aligns your messaging with a strong industry brand and relevant content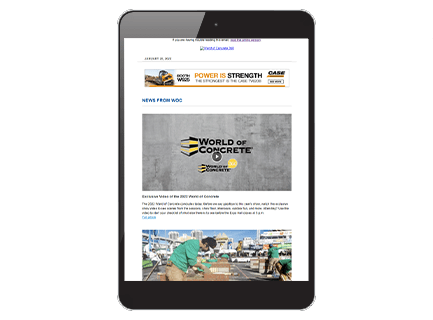 Our sales team will work with you to deliver marketing solutions designed to help you reach your unique goals.